About Us
Who We Are
We're a full service web development and marketing company made up of dedicated professionals with more than two decades of real-world experience in marketing, web development, business and manufacturing. We help you effectively communicate your marketing message and build the strong customer relationships that drive your company's growth.
Knowledge and Expertise

We work with B2B companies who are serious about growing their business through effective marketing strategies. We started Waterline Websites and Marketing because we knew we had something of real value to offer business owners and manufacturers. When you work with us, you get much more than the benefit of our professional design and technical skills. You get the value of the extensive marketing knowledge and business expertise we acquired and honed before we started our own company.
Personal Attention
We provide the personal attention that only a small company can give you. When you partner with us, you're communicating directly with the person who's developing your website, managing your pay-per-click campaign, writing your marketing content or designing your company brochure. That direct relationship makes working with us a productive experience for our clients.
How We Work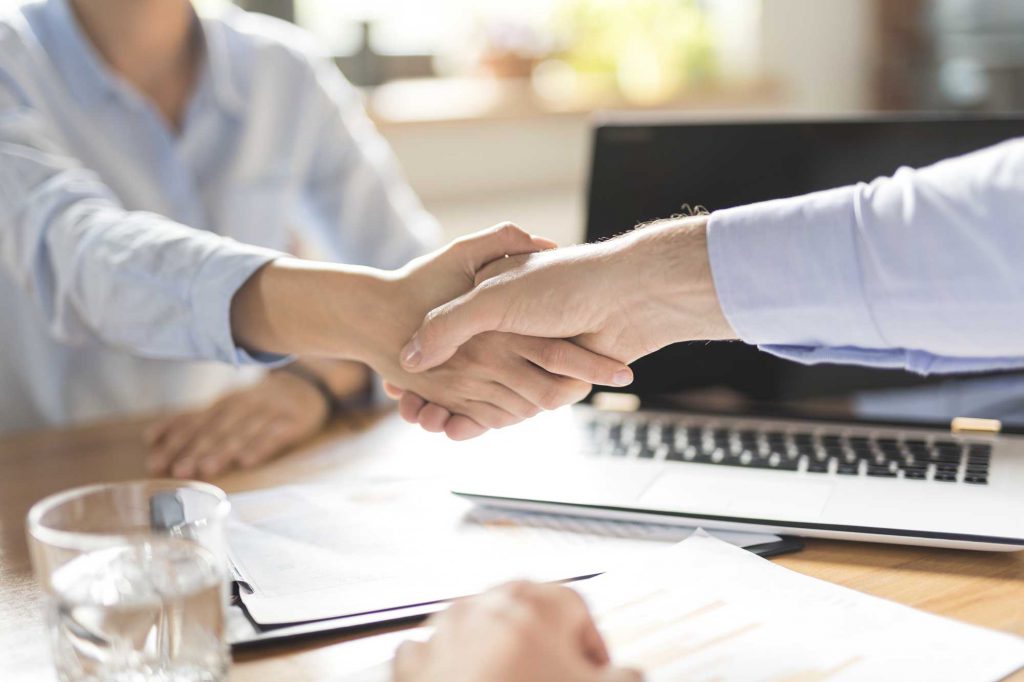 We believe the best results come from open communication and the sharing of ideas. That's why we actively work with you throughout the planning and execution of your project.
Whether it's a business website, email marketing campaign or product catalog, we're committed to helping you reach your goals and making your project a success. As our partner, your participation is integral to our process.
Marketing Comes First
It's not only about the work we do; it's about how we do it. Our marketing-based approach means that every project we work on is built upon sound marketing principals. We go much deeper than asking you, "What colors do you want?" We talk about your goals and what's important to you. We learn about your business and your customers. We ask questions, listen to your ideas, and make recommendations.
We believe in straight, honest talk, so we'll tell you if something isn't a good idea, and we'll come up with workable solutions that meet your needs.
Why Work With Us
You'll talk to a real person when you call.
We answer the phone. And if you have to leave a message, we'll return your call.
We don't outsource our work.
We have the in-house capabilities and expertise to handle everything from website development and marketing to graphic design and photography.
We meet deadlines.
We're professionals. We do what we say we'll do, and we'll complete your project on time.
We don't use jargon.
You're an expert on your business. You're most likely not a web development and marketing expert, so we communicate in jargon-free, non-technical language that everyone understands.
We put it in writing.
We don't like surprises, and you probably don't either. We put everything in writing upfront, so you know exactly what we'll do and how much it will cost.
We can work with you no matter where you're located.
We've worked with clients on the East coast, West coast and in between.
Our Promise to You

Our business philosophy is centered on helping our customers, not selling to them. To that end, we listen to your true needs and never attempt to sell you a service you don't need.

We want you to be completely satisfied with our work, and we stand firmly behind everything we do. If there's a problem, we'll make it right. After all, a satisfied customer is the true measure of our success as a company.
Our Professional Services
We're a full-service website development and marketing company. We can operate as your independent marketing partner or work as an extension of your in-house marketing team. Whether you partner with us for a one-time assignment, multiple projects or ongoing services, we can help you achieve your marketing goals.
Learn more about our services:
Ready to give us a call?
Give us a ring, and let's talk about how we can help grow your business.
Call or email us »