Google Ads – PPC Advertising
Grow Your Business
Reach new prospects, increase your website traffic and grow your business with Google Ads, the most popular pay-per-click (PPC) advertising platform.
With Google Ads, you can put your targeted advertising message directly in front of potential customers at the moment they're actively searching online for your specific products or services.
We develop, execute and manage all phases of your Google Ads paid-search campaign, including research, strategy, budgeting, campaign set-up, ad creation, tracking, split testing, campaign optimization and reporting.
How Does Google Ads Work?
Google Ads is a paid-search advertising platform that allows your text-only ad to appear among Google organic search results, helping to boost your online visibility and drive traffic to your website.
Google Ads is built around leveraging relevant keywords – which you select and bid on – to find and reach potential customers. When a web user types a word or phrase that matches your keyword into his or her Google search query, it can trigger your keyword-containing ad to appear in their search results.
Why Choose Google Ads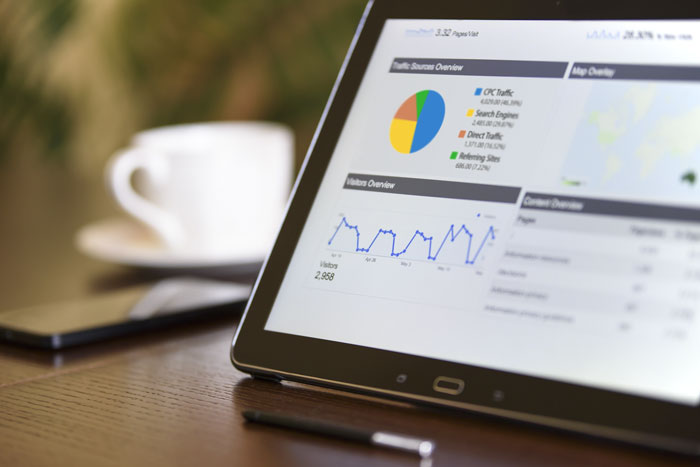 Millions of businesses use Google Ads to reach new customers, produce sales leads and generate revenue. A properly structured and smartly managed Google Ads campaign can be highly effective, offering many advantages over traditional advertising channels.
Reach the right customers at the right time
Catch prospects when they're most receptive – at the exact time they're searching for products or services like yours.
Drive traffic to your website
Targeted, action-oriented ads direct your potential customers straight to your website and the specific content they're looking for.
Generate sales leads
A properly designed Google Ads campaign can produce qualified sales leads, so you don't have to struggle with finding prospects on your own.
Pay for clicks, not views
Because Google Ads is pay-per-click, you pay only when a web user clicks on your ad, not each time your ad is displayed.
Control your advertising budget
You decide how much to spend, so you never have to worry about going over budget. Raise or lower your budget at any time.
Measure your results in real-time
Up-to-the-minute stats let you measure the effectiveness of your advertising, track conversions and make adjustments as needed.
Get maximum flexibility
Choose who you want to target, when your ads are shown and what geographic area to reach. Pause or change your ads at any time.
Our Google Ads Services
Google Ads can be a very effective marketing channel, but it requires commitment and regular attention to be profitable. Many businesses don't have the expertise or the time needed to create and successfully manage a Google advertising campaign. That's where we can help.
We develop, execute and manage all phases of your paid-search Google Ads campaign, from initial planning and research to ongoing management and reporting. Our services are available as a six-month or longer commitment.
Our complete Google Ads services include:
Research and Planning
Working with you, we learn about your company, customers, competitors, business goals and campaign objectives. We review your website content and, when necessary, recommend how to improve your landing page to effectively support your Google Ads campaign.
Keyword Strategy
Keywords are the backbone of your Google Ads campaign. We identify the keywords your prospects use to search for your products or services, determine how competitive those words and phrases are, and recommend the keywords that will work best for your campaign.
Campaign Structure
The right campaign structure can mean a higher quality score, more clicks and better campaign performance. We structure your campaign according to Google best practices, creating logical and clearly defined ad groups with closely related keywords.
Conversion Tracking
Conversion tracking is essential in order to see if your marketing dollars are working. We set up conversion tracking that gives you the data you need to assess the effectiveness of your campaign and measure your ROI.
Ad Creation
We write persuasive, keyword-focused ad copy that captures attention and compels your prospects to take action. We boost your advertising message with ad extensions, including site links, structured snippets and callout extensions.
Campaign Management and Optimization
Constant attention, analysis and hands-on management are critical to the success of your campaign. We actively work to optimize your campaign's profitability by split-testing ad copy, adjusting keywords, revising bids and pausing underperforming ads.
Performance Reports and Analysis
We link your Google Ads and Google Analytics accounts to get a complete picture of your campaign performance. You get monthly reports showing impressions, clicks, conversions and costs. We review results with you and discuss recommendations for adjusting content, bids or keywords.
Need to see some positive growth?
Let's talk about how Google Ads can increase your business.
Contact us »