Email Marketing
Connect To Your Customers
Build and maintain strong relationships with email marketing, one of the most effective ways to stay top-of-mind with current and potential customers.
With email marketing, you can deliver your company e-newsletter or targeted e-blast right to your customer's inbox. Promote your special offers, provide useful information, send product updates and share industry news. There's no better way to connect with your customers.
We handle the full scope of your email marketing, from helping you develop a focused email strategy to creating your e-newsletters to reporting results.
Why Choose Email Marketing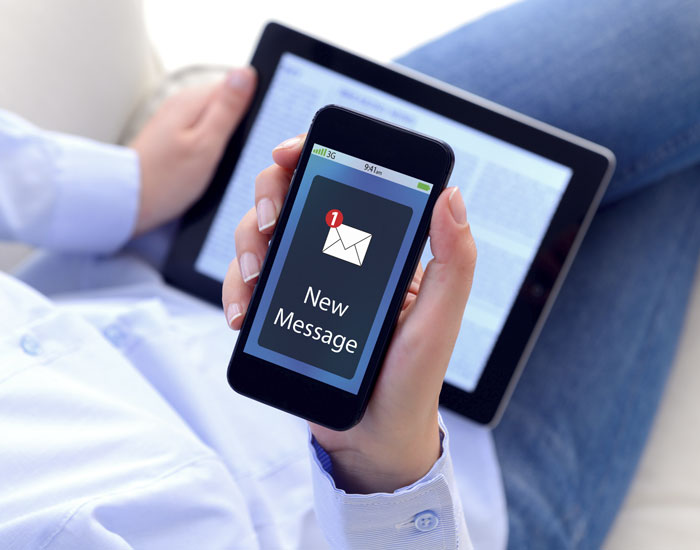 There's a very good reason that so many businesses rely on email marketing – it works.
With email marketing, you can:
Increase your website traffic and drive sales
A well-crafted, relevant e-newsletter or email sparks your customers' interest, drives them to your website and moves them to take action.
Gain greater visibility for your products and services
Reminding your customers about what you offer keeps you – and your products and services – top of mind with your customers.
Target your message
Emails tailored to your customers' interests can mean the difference between a one-time transaction and a loyal, long-term customer.
Measure your results
Email campaign tracking lets you see your results in real-time, assess your campaign performance and see what's working.
Save money
Unlike direct mail, there are no printing or postage costs, making email marketing an extremely cost-effective way to reach your customers.
Communicate directly with your customers
Traditional advertising may cast a wide net, but you never know who actually receives your message. With email marketing, you know exactly who you're sending your message to.
Full-Service Email Marketing
Our complete email marketing services include writing, formatting, designing, creating, sending and tracking your e-newsletters or e-blasts using your iContact or Constant Contact email platform.
Planning and Strategy
We talk with you about your company, customers and marketing goals. Then we develop a focused email plan and content strategy that's tailored specifically to your needs.
Email Creation and Deployment
Our start-to-finish services include layout and design, copywriting, image editing and creating links and calls-to-action. We proof and test your email and schedule it to go out on the exact day and time that you specify.
List Management
We set up and manage your contacts in your email service's database, adding new contacts, creating lists and segmenting lists as necessary to better target your message to your customers' interests.
Performance Reports
We provide you with timely performance reports so you can gauge the effectiveness of your email campaigns. You'll see who opened your email, which links they clicked and how many times they viewed your email – information that's valuable to your sales efforts.
Ready to connect with your customers?
Let's talk about how email marketing can work for you.
Contact us »