Photography Services
Quality Photos Tell Your Story
Don't underestimate the importance of good photography to effectively represent your company, show your products and tell your story. Quality photos help to communicate your value, and they make a huge difference in how your customers perceive your business.
But if your company is like many others, you may lack the quality images you need to effectively showcase your business. Our commercial photography and image editing services can solve your problem.
Commercial Photography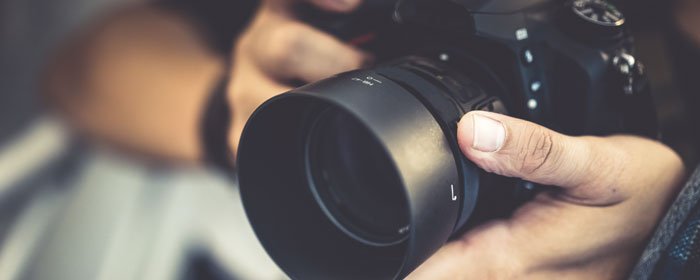 In today's highly visual world, quality images are critical to capturing the attention of your customers and establishing your credibility. Potential customers are more likely to trust you and do business with you if they see actual images of your company, products and staff.
With our on-location photography services, you can get the images you need to showcase your business to your customers. We're equipped to shoot building exteriors, office and industrial interiors, on-the-job photos, product photos, project installations and staff headshots.
Investing in quality photography is invaluable to your online and offline marketing efforts, providing you with the eye-catching visuals you need for your website, newsletters, email campaigns, social media, blog posts, product catalogs, brochures and annual reports.
Our commercial photography packages include:
On-location photo shoot
Post-production services including raw image processing, editing, retouching and tonal adjustments
CD of ready-to-use photos including low-res images optimized for web use and high-res images suitable for print use
We tailor each photo shoot to meet the specific needs of our clients. Our photography services are available in conjunction with your website development project or as a stand-alone project.
Image Processing and Editing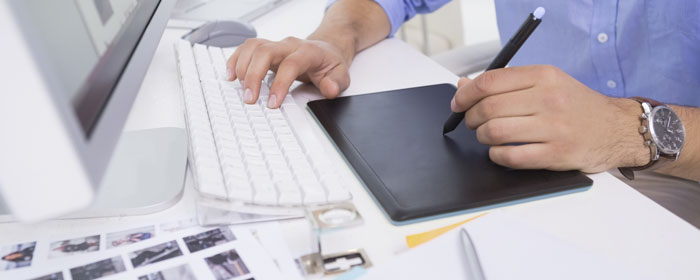 If you have photos of your company, products or staff that you think may be unusable due to poor quality, we can help. In many cases, we can correct and enhance your existing images. From scanning and basic image editing to advanced photo manipulation, we can greatly improve your photos, making them suitable for web or print use.
How much image-editing is needed depends on the quality of your original photos. Here are some the techniques we use to improve image quality.
Color correction – makes colors "true" by adjusting white balance, hue, contrast, saturation and brightness
Levels adjustment – corrects the tonal range and color balance of an image
Distortion adjustment – removes perspective and lens distortions
Image rotation – corrects poor vertical or horizontal alignment; flips, skews and rotates images
Cropping – changes the focal point of your photo and eliminates distractions
Scanning – converts physical media (prints, slides, negatives) into digital files
Photo reconstruction – rebuilds missing or damaged areas of a photo
Object isolation – removes the entire background, leaving just the subject of the photo
A picture's worth a thousand words
Get the professional quality photos you need to tell your story.
Contact us »